TotalMobile/TotalView
From Keyfax Wiki
Launching Keyfax (TASK)
The following screens will show the sequence of the Keyfax Integration Job Wizard run in TASK.
Property Search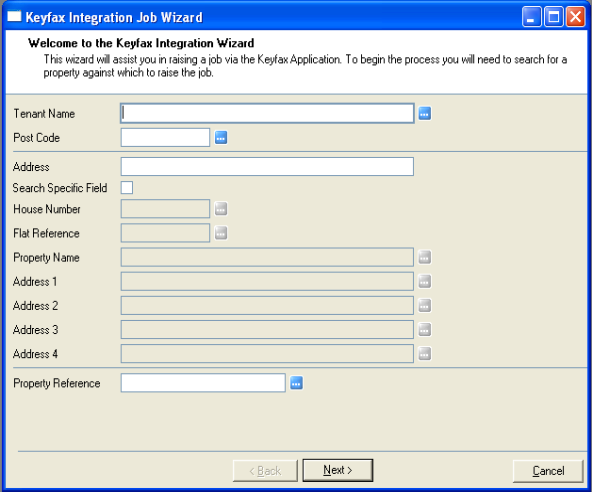 Enter the search parameters.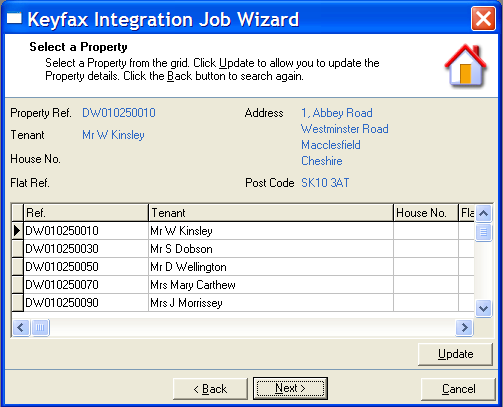 A list of matching properties is shown.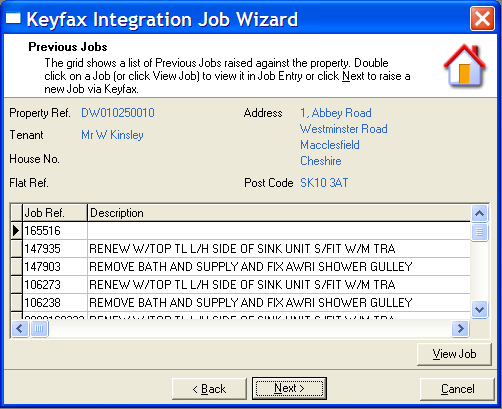 Previous jobs on the selected properties.
Keyfax Diagnosis
The process of diagnosing in Keyfax is then followed.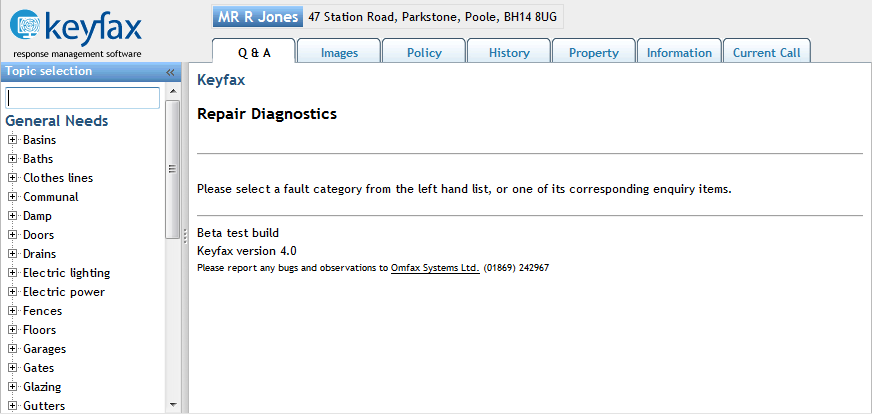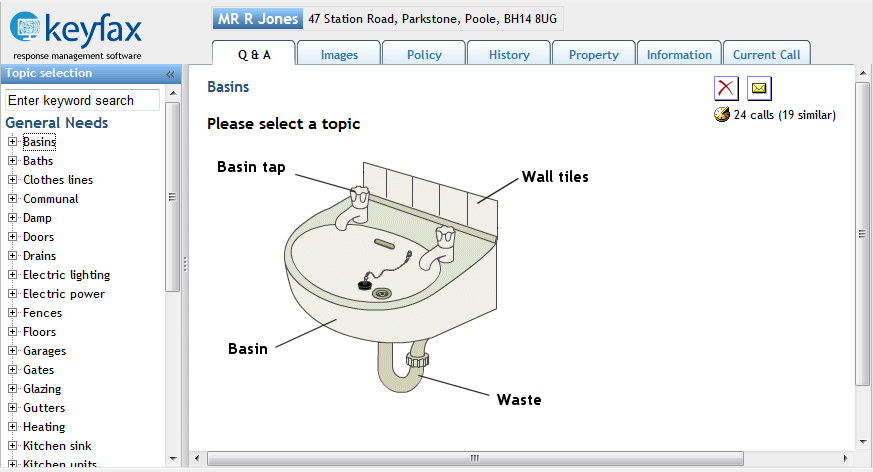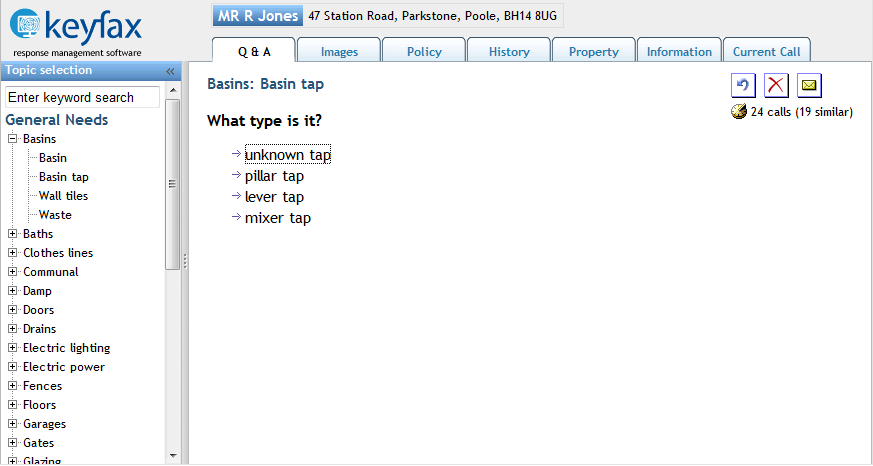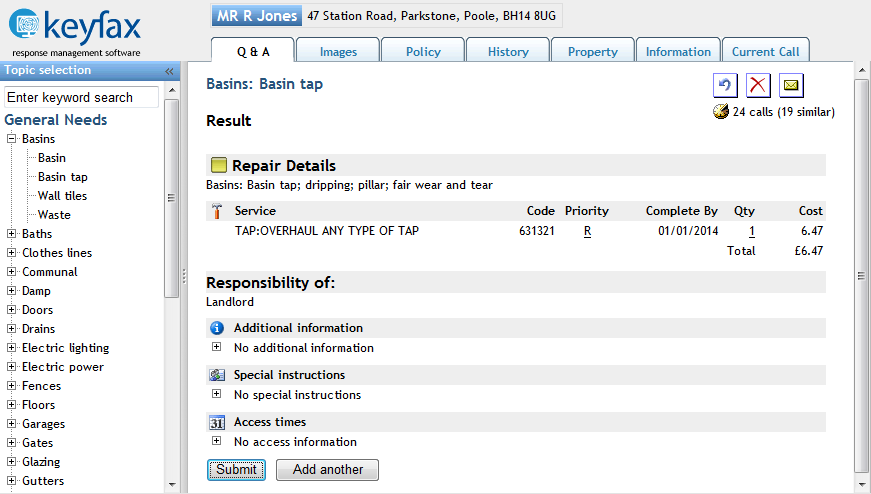 Submit back to the host system.
Job Wizard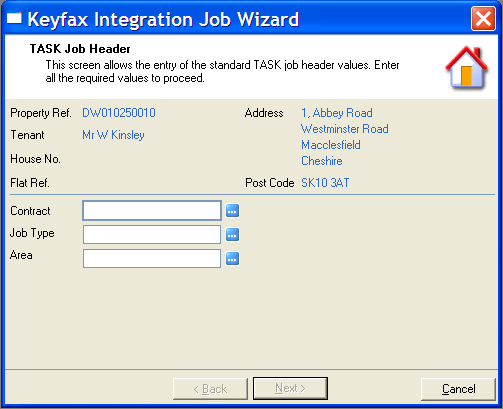 The Contract and Job Type field will be populated automatically if Keyfax 3.2 is used and the trade value has been setup by the Omfax consultant.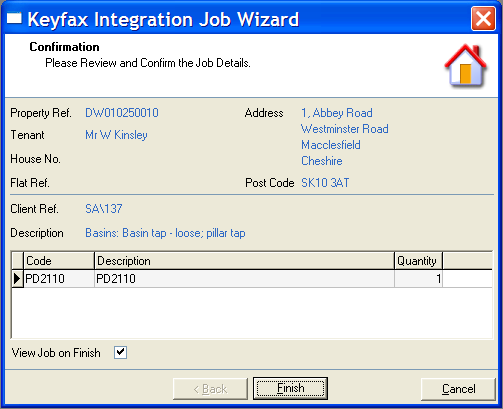 Once the Finish has been selected, a job raised dialog should appear.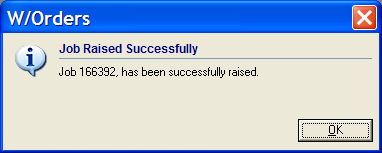 If the View Job on Finish has been ticked on the Confirmation screen, this view job screen will appear.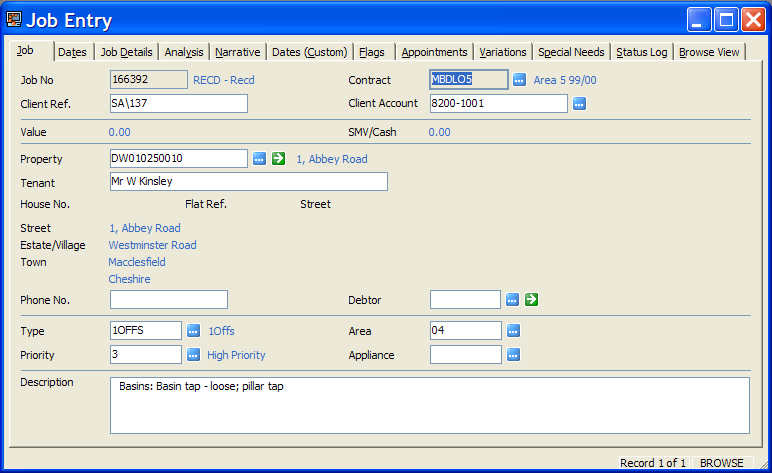 TotalView Configuration
This is the configuration page for setting the Keyfax URL/parameters; values shown are examples only although typically the KEYFAXIP and KEYFAXIPPASS values are representative: